Did you know that the La Crescent Apple Festival, established in 1949, is one of our region's longest running community festivals?
As part of this year's special 75th anniversary celebration, Applefest Alumni (past members of the Board of Directors) are holding a trivia contest to share fun facts about Applefest and our community's apple industry and to engage the public in preparation for this year's extra-special La Crescent Apple Festival, to be held September 15-17, 2023.
Between April and September, we will post a link to a weekly trivia question on this page. You will have the rest of
the week to enter your answer, along with your email address. Check back the next week to see the answer and the
next question so you can keep playing. Prizes (gift cards to local businesses, etc.) will be awarded throughout the
promotion, with a grand $500-value prize (details to be announced) given in September to the person with the most
correct answers (or random drawing of all eligible entrants.) All winners will be notified via email.
Current members of the La Crescent Apple Festival Board of Directors or Applefest Alumni are not eligible to participate.
BIG THANKS

to our

Sponsors!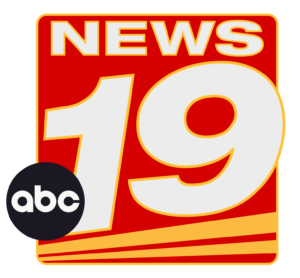 Hein Orchard
Mayor Mike Poellinger
La Crescent Snowmobile Club
La Crescent Lion's Club
Knights of Columbus Council #5115
Lancer Youth Hockey Association
Swing Bridge Pub
Weiser Brothers General Contractors
Past Trivia Questions & Answers
WEEK #1: April 16-22
Who is credited for starting LaCrescent Apple orchards?
JOHN S. HARRIS
WEEK #2: April 23-29
Who was La Crescent's First Apple Festival Queen?
DONNA LINTELMAN
WEEK #3: April 30-May 6
In what year were there camel rides near the swimming pool during Apple Fest?
1975
WEEK #4: May 7-13
Which year did Apple Festival raise funds for the La Crescent High School football field?
1965
WEEK #5: May 14-20
In 1955, how many orchards were members of the La Crescent Apple Growers Association?
15
WEEK #6: May 21-27
A mother and daughter were Miss La Crescent Apple Festival Queen in different years. What were both of their names?Donna Lintelman (1949) and Nancy Reihl (1969)
WEEK #7: May 28-June 4
What famous newscaster did a live broadcast from Applefest?
Paul Harvey