Did you know that the La Crescent Apple Festival, established in 1949, is one of our region's longest running community festivals?
As part of this year's special 75th-anniversary celebration, Applefest Alumni (past members of the Board of Directors) are holding a trivia contest to share fun facts about Applefest and our community's apple industry and to engage the public in preparation for this year's extra-special La Crescent Apple Festival, to be held September 15-17, 2023. We've been posting questions since April and have already awarded some mid-promotion prizes. The contest closed on Tuesday, September 12 at 5:00 pm.
The winners are:
1st place ($500): Tim Grupa
2nd place ($200): Ashley Lorenz
3rd place ($100): Yvette Stotesbery
All winners have been notified via email.
Current members of the La Crescent Apple Festival Board of Directors or Applefest Alumni are not eligible to participate.
BIG THANKS

to our

Sponsors!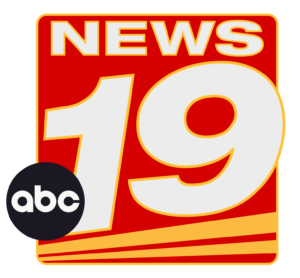 Hein Orchard
Mayor Mike Poellinger
La Crescent Snowmobile Club
La Crescent Lion's Club
Knights of Columbus Council #511
ESB Banking & Insurance
Hair by Elle
Graf Electric
Lancer Youth Hockey Association
Swing Bridge Pub
Weiser Brothers General Contractors
Past Trivia Questions & Answers
WEEK #1: April 16-22
Who is credited for starting LaCrescent Apple orchards?
JOHN S. HARRIS
WEEK #2: April 23-29
Who was La Crescent's First Apple Festival Queen?
DONNA LINTELMAN
WEEK #3: April 30-May 6
In what year were there camel rides near the swimming pool during Apple Fest?
1975
WEEK #4: May 7-13
Which year did Apple Festival raise funds for the La Crescent High School football field?
1965
WEEK #5: May 14-20
In 1955, how many orchards were members of the La Crescent Apple Growers Association?
15
WEEK #6: May 21-27
A mother and daughter were Miss La Crescent Apple Festival Queen in different years. What were both of their names?Donna Lintelman (1949) and Nancy Reihl (1969)
WEEK #7: May 28-June 4
What famous newscaster did a live broadcast from Applefest?
Paul Harvey
WEEK #8: June 4-10
How many miles long is the Apple Blossom Scenic Byway?
17
WEEK #9: June 11-17
What year did the Apple Annies begin?
1985
WEEK #10: June 18-24
Who was the first Apple Annie?
Joyce Beilke
WEEK #11: June 25-July 2nd
Where was the first Apple Festival carnival held?
Main Street in front of City Hall
WEEK #12: July 2-July 9
What presidential candidate was given a bushel of apples by Apple Fest board members at the La Crosse airport?
John F. Kennedy
WEEK #13: July 9-15
What heavyweight boxer rode in the Apple Festival parade?
Jack Dempsey
WEEK #14: July 16-22
What business sponsored the first Apple Festival float that included King Apple?
The Ranch Motel
WEEK #15: July 23-29
What is the name of the first beer made in honor of La Crescent's Apple Festival?
Applefest Appleweizin
WEEK #16: July 30-August 5
What was the name of the first drum and bugle corps in the Apple Festival parade?
The Apple Arrows
WEEK #17: August 6-13
What year's Applefest button did not have a date on it?
1992
WEEK #18: August 13-19
What local apple orchard created Purple Reign hard cider?
Hoch Organic Orchards (Nodine, MN)
WEEK #19: August 20-26
Q: In whose basement was the idea for the La Crescent Apple Festival conceived?
A: Mel Hickenbothem's (with Ralph Jones)
WEEK #20: August 27 to September 2
Q: What was the name of the implement and orchard supply dealer in La Crescent?
A: La Crescent Farm & Orchard.
WEEK #21: September 3-9
Q: What was La Crescent's population in 1950?
A: 1,229
FINAL QUESTION
Q: In what year did the city of La Crescent officially register the title "Apple Capital of Minnesota"?
A: 2002