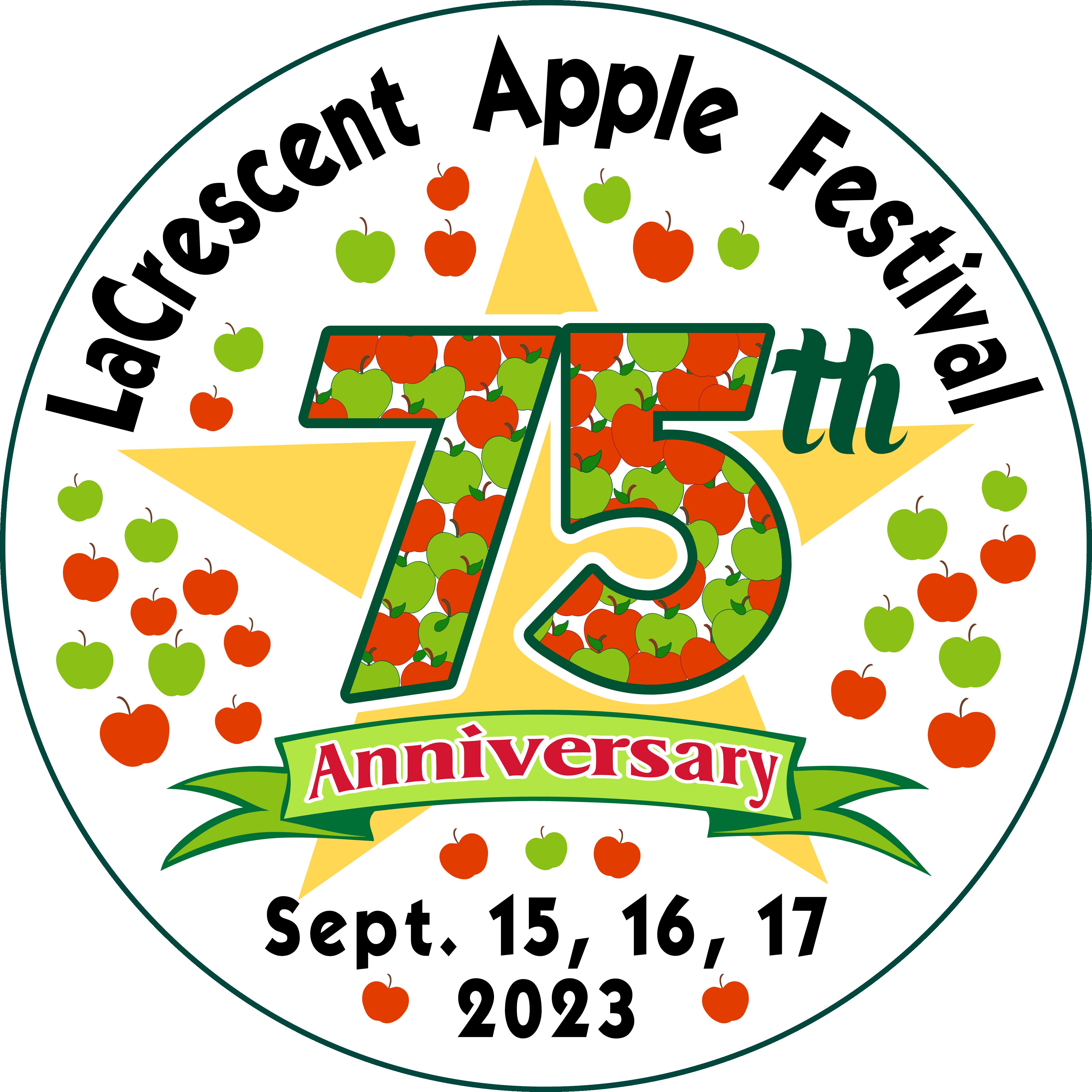 Signature Button Orders are no longer being accepted for 2023. Thank you to all who ordered! 
This year's Applefest Button design winner is Oliver Wert. Congratulations! Oliver received $100 and a plaque commemorating his design. The second place winner of the button design contest is Charlotte Wert, receiving $75 and a plaque commemorating her design. The third place winner is Elese Plzak, receiving $50 and a plaque commemorating her design. Congratulations to all the winners!
Are you a past Board Member, Royalty, Man & Woman of the Year, Little King & Little Miss or Parade Marshal? 
Signature buttons are larger than regular Applefest buttons and would include your name, title and year printed on it. Signature buttons will work just like the standard Applefest button; this button will get you into all Applefest activities requiring a button.